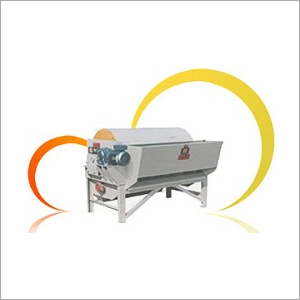 Wet Drum Magnetic Separator
Product Description
Accessible in multiple drum and single drum configuration options, this Wet Drum Magnetic Separator is used for wet dressing of ores like pyrrhotine, magnetite and so on. As part of its mechanism, it uses water force to separate slurry materials that are poured into its ore tank. The ore tank transfers the slurry substances into its separating section. The magnetic field of this system enables it to absorb minerals on the surface of its barrel. Notable for its simple construction, this magnetic separator allows its operator to modify its axial magnetic part as per different materials. We are reckoned as an eminent manufacturer and exporter of standard quality Wet Drum Magnetic Separator.
Features
The entire structure of this machine is made of standard grade stainless steel.
This machine is convenient to operate and maintain.
Long working life
Cost effectiveness